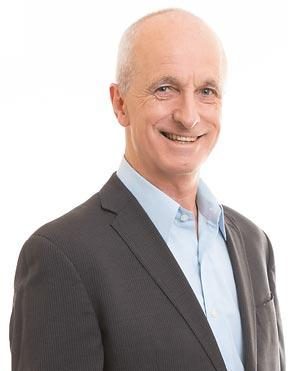 Dr Nicholas Demediuk

MBBS (Melb), FRACGP, B.ED (La Trobe), DRANZCOG
Dr Nick occasionally consults out of Medical HQ Glynde.
To book please contact Dr Snip's rooms on 1300 377 647 or visit their website here and complete the online consent form. As restrictions ease and interstate travel is permitted, the friendly team at Dr Snip will contact you to finalise your appointment details.

The Dr Snip team have a combined 50 years of vasectomy experience and work closely with world-leaders in vasectomy to bring their clientele the most innovative, pain-free and least invasive vasectomy available. The father daughter duo have completed over 40,000 vasectomies in their careers and are Australia's most trusted vasectomy specialists.
Dr Sarah Demediuk and Dr Nick Demediuk are both Founders, Directors and Fellows of the charity 'No Scalpel Vasectomy Australia Ltd' aiming to reduce world poverty
Dr Nick Demediuk is a Medical Board Member of World Vasectomy Day and has been involved since its inception in 2013
Pioneered the no-scalpel vasectomy method in Australia which results in faster recovery times
About the procedure
​The procedure is simple, seamless, and virtually pain free, taking only 15 minutes. The anaesthetic is applied to the vasa using a fine needle with no injections into the testes or penis. A single, small opening only 2-4mm in size is then made in the centre of the scrotum below the penis without a scalpel. It will close rapidly and heal without needing stitches. It is a unique feature of Dr Snip 'no scalpel' microKeyhole™ surgery.

The vasa are located and are gently drawn through the same opening one at a time. The vas is divided. The centre of the top end of each vas having been sealed (mucosal cautery) and covered with tissue (fascial interposition) using either a tiny clip or a dissolving thread to further prevent them from re-joining. The bottom end of each vas is left open (the open-ended technique) to minimise post-operative pain.

Using this method, there is much less chance of complications and the patient feels more comfortable in stark contrast to the traditional method which is often performed under general anaesthetic, involving cutting through the skin and underlying tissue and blood vessels on each side and requiring sutures

Pricing
We provide competitive pricing on our vasectomy without compromising on state-of-the-art facilities and innovative technology.

Vasectomy Fee – $750
Less Medicare Rebate – $237
Out of Pocket Cost – $513
A deposit of $100 is taken when making your appointment, with $650 then payable on the day of your procedure. We arrange to have your Medicare rebate credited directly to your account.

For more information on preparing for your procedure or to ask any questions you may have, please contact the friendly staff at Dr Snip on 1300 377 647
Book Online
Click here to make an enquiry or book an appointment